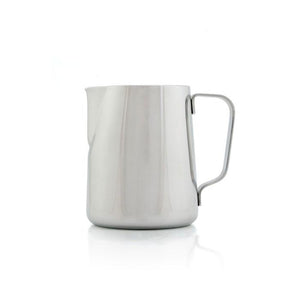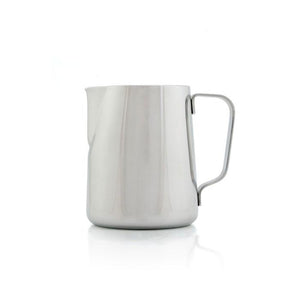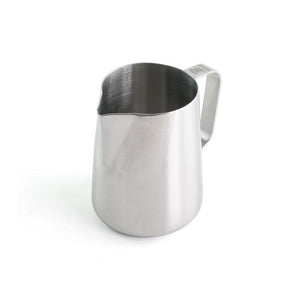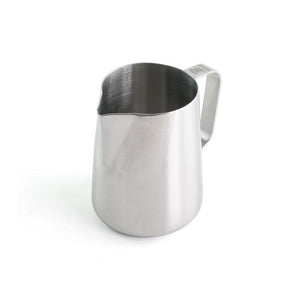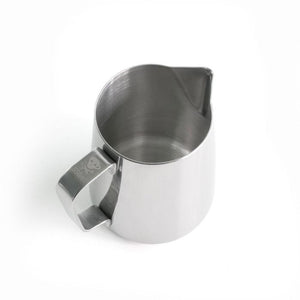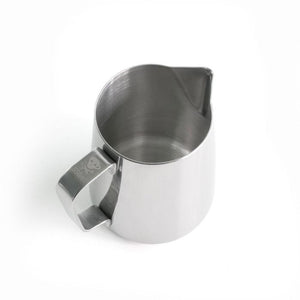 Milk pitcher 12oz Barista Basics
The Barista Basics 12-ounce steaming milk pitcher is unsurpassed in quality and design. Made of 18/8 food grade stainless steel with a thickness of 1.3 mm, it helps to ensure stable milk temperature. This milk frothing pitcher has a precision spout for the latte art. The large handle is double reinforced to offer both good ergonomics and durability.
18/8 1.3 mm thick stainless steel
Weight: ± 219g
Height: 95 mm (3.75")
Opening diameter: 60 mm (2.375")
Base diameter: 76 mm (3.0")
Don't forget to add the Barista Basics 5" Thermometer to your arsenal in order to become an ace at frothing milk.