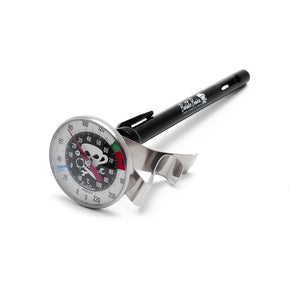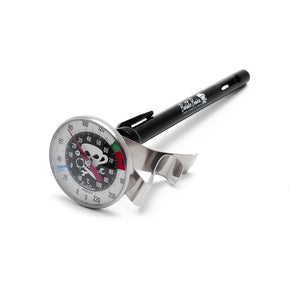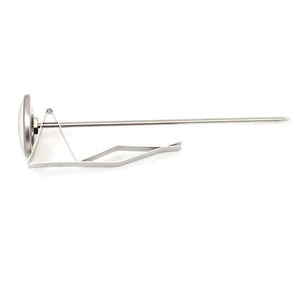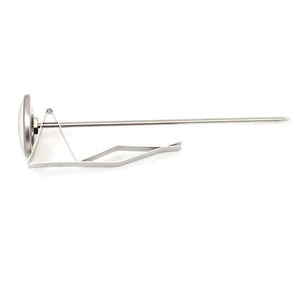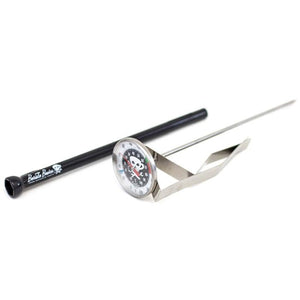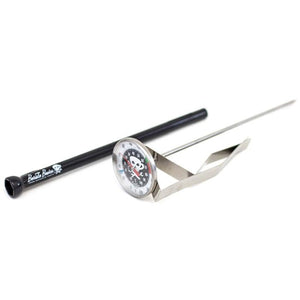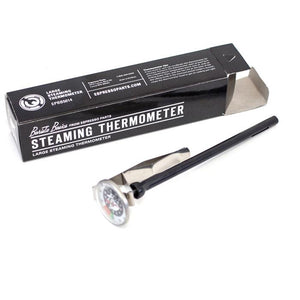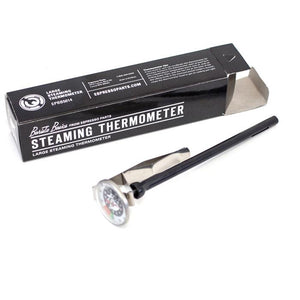 5" Steaming Thermometer
This high quality steam thermometer simplifies steam preparation by giving you the means to monitor the temperature of the milk. Find the ideal temperature or use it to ensure consistent accuracy in your beverages. This thermometer from Barista Basics is adjustable and can be easily calibrated to ensure long-term accuracy. It attaches to foam jugs for optimal control.
Range: -18° to 104°C (0° to 220°F)
Perfect for small jugs
12.7cm/5" Stem
Dial 3.3cm/1.75".
Target range indicator (60-77°C, 140-170°F)
Calibration tool on the thermometer holder
Combine this thermometer with a milk pitcher from Barista Basics and you'll be a master of frothed milk!