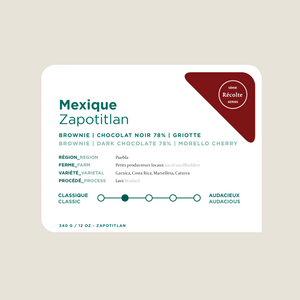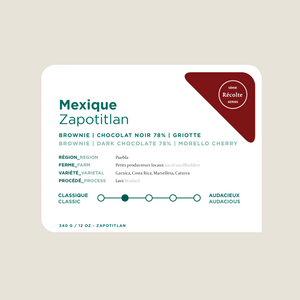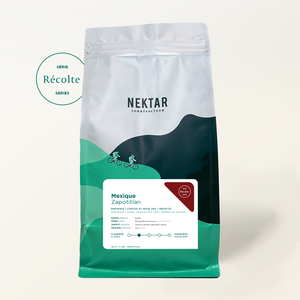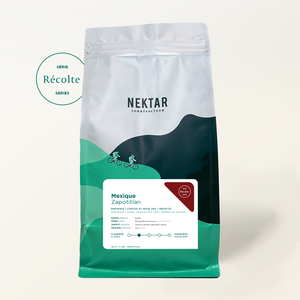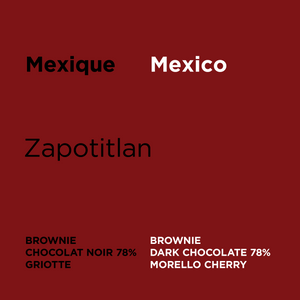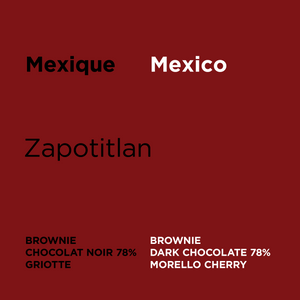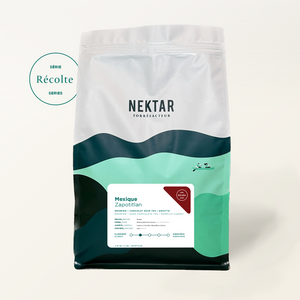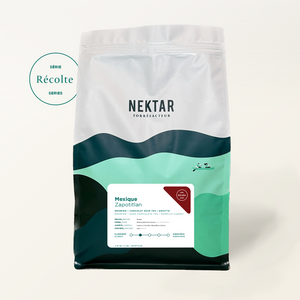 Mexico - Zapotitlan
Origin : Mexico
Region : Puebla
Farm : Local smallholders
Varietal : Garnica, Costa Rica, Marsellesa, Caturra
Altitude : 1 100 m - 1 400 m
Process : Washed
Tasting Notes : Brownie, Dark Chocolate 78%, Morello cherry
TASTING PROFILE
A Mexican, as we've always known them at Nektar! A classic cup with a strong cocoa aroma that gives way to notes of candied fruit in the finish. An unctuous, uncompromising espresso that has bold flavors until it tempers with a finish more comforting than its first-sip kick!
ORIGIN
The Zapotitlan batch is a blend of four different cultivars harvested in the Puebla region of Mexico. The region's small growers combined their respective 2 to 3 hectares of coffee trees to create a formidable washed batch that dried for 4 to 10 days on raised beds.
DRINKING
In a traditional espresso: a comforting punch of dark chocolate accompanied by a strong presence of morello cherries, reminiscent of mulled wine. The filter is a good candidate for your next late-night digestif; a cup that blends well with milk, without losing its spunk, and the candied fruit aromas reveal themselves as the cup cools, reminding us that a good coffee reveals its finesse at room temperature!
NB. The Most Comforting Latte Award goes to this coffee for autumn 2023.
Espresso parameters single shot
Ground coffee: 18.5g
Result: 37g
Time: 30sec.
Espresso parameters for allonge
Ground coffee: 16g
Result: 48g
Time 36-42sec