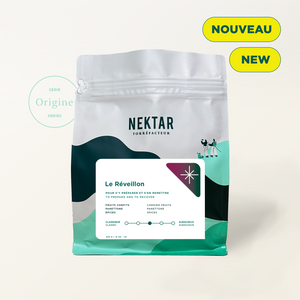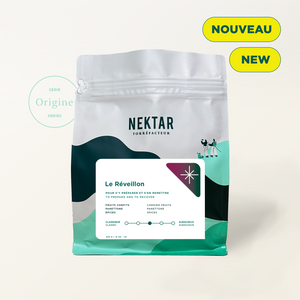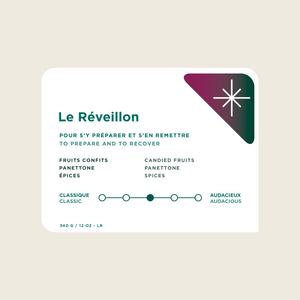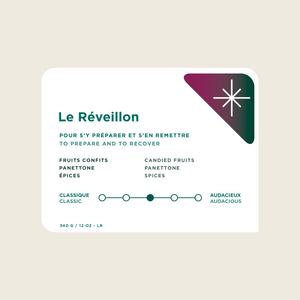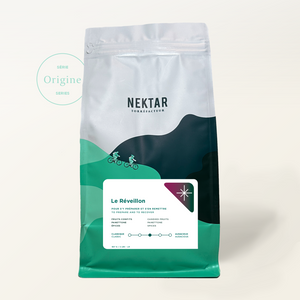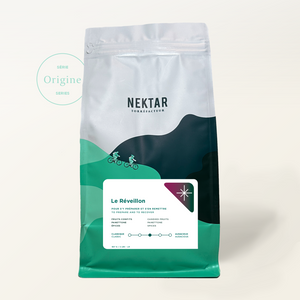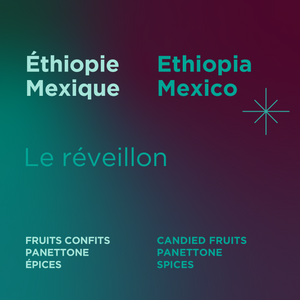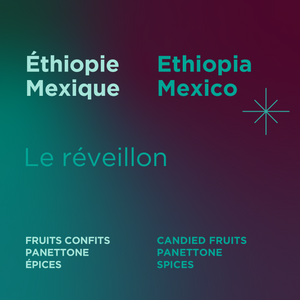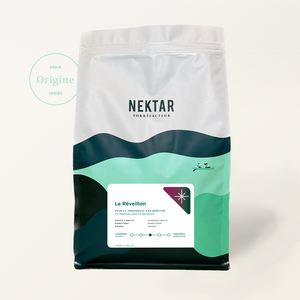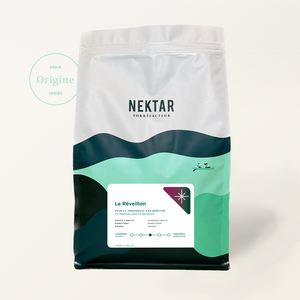 Le réveillon - Holiday house blend
We can already hear the cries of the newborns, the bad jokes of the uncle, the anecdotes of the cousins and the pots and pans in the kitchen. Through all this fuss, a simple sip of Le Réveillon proves to be an elixir that eases the chaotic atmosphere and refocuses us on the beauty of existence and the love that surrounds us.

Santa always orders several kilos for himself and his elves...shhhh, it's a secret!
Origin : Ethiopia (Nensebo) et Mexico (Cafe Capitan)
Tasting notes : Candied fruit, Panettone, Spices
TASTING
A festive blend with warm aromas! This blend is the perfect coffee to accompany your holiday desserts, with its notes of candied yellow fruit and a body reminiscent of the sweetness of a brioche panettone. The bursts of spice that dance on your taste buds from the very first sip make it the perfect choice for the winter season!
ORIGIN
Cafe Capitan and Nensebo have been blended in equal parts to give you a cup that's well-balanced between the warm terroir of Mexico and the eccentric aromas of Ethiopia.
DRINKING
A whole carafe can't pass the hour! And espresso promises a well-balanced journey that bridges tradition and modernity. Its explosive flavor dances through a silky and delightful cup, much like confetti at a celebration. While this blend was crafted with immersion filters in mind, its brioche notes invite you on an adventure, whether you choose to brew with an aeropress or a Chemex!
P.S. A delight with a hint of amaretto 😉