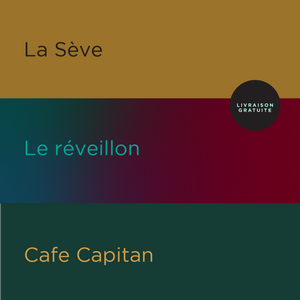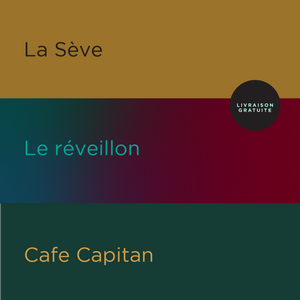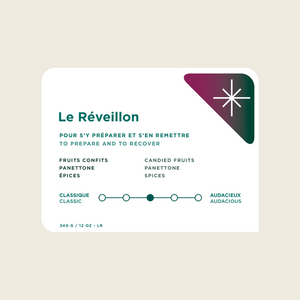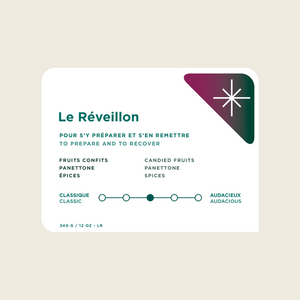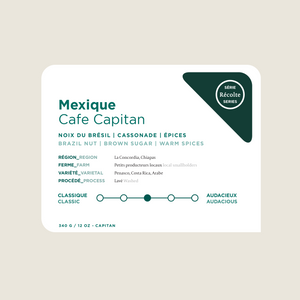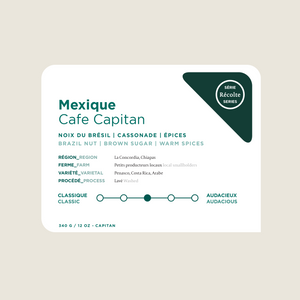 Holiday Bundle - Three bags of coffee
Celebrate the holidays with our current trio!
This set is the perfect starting point to explore three festive coffees. Get out your tinsel and your favorite mug and decorate, coffee in hand.

This box contains three 340 g (12oz) bags of the following coffees.
Le réveillon, our holiday blend with notes candied fruits, pecans and panettone.
La Séve, our house blend from the Origine series, with creamy notes of caramel and chocolate.
Cafe Capitan, a mexican from the Chiapas region, with notes of Brasil nuts, brown sugar and warm spices.

Which grind to choose? See our guide.
To get three different grinds, check out our Frequently Asked Questions.

This offer cannot be combined with any other promotion or discount.