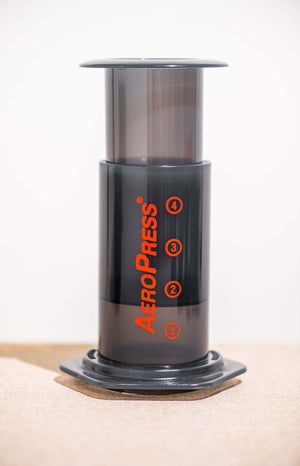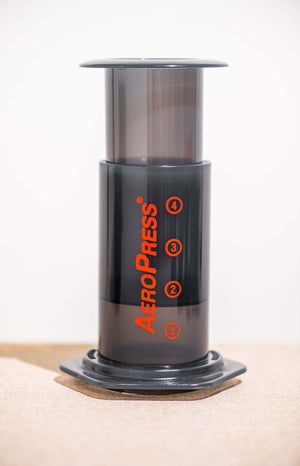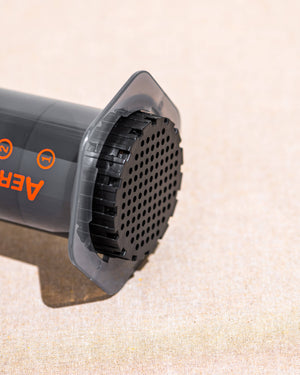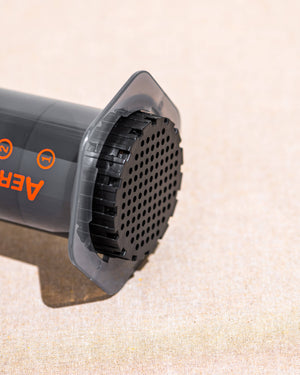 Aeropress
Aeropress produces a coffee with a slightly more syrupy body than the standard paper filter, more akin to espresso. The coffee is brewed by total immersion in water and the beverage is then extracted by hand pressure, directly over the cup.

You will get delicious American and espresso coffees. All you have to do is grind the beans and add hot water. With its lightness, it is the perfect companion for camping. We bet you'll also want to use it to make your coffee at home.
Fast and total immersion process optimises coffee flavours without bitterness

Capacity of one to three cups per brew, in about one minute

Easy to clean
BPA and phthalate free
Package contains 350 filters
For the best brew, follow our preparation guide for Aeropress
Want to take Aeropress to the next level? Choose the Fellow Prismo accessory for a more concentrated, espresso-like beverage.