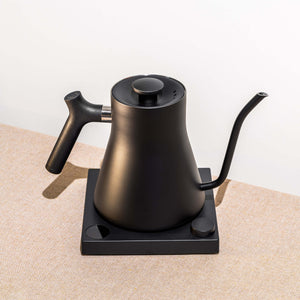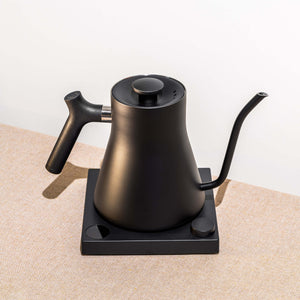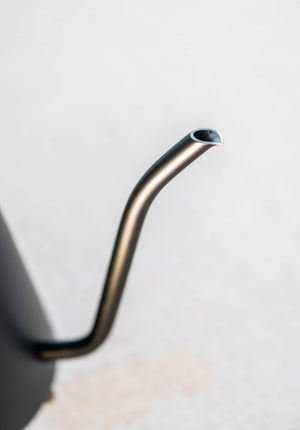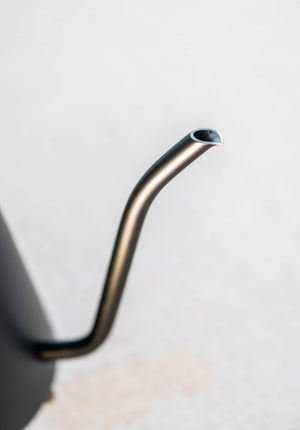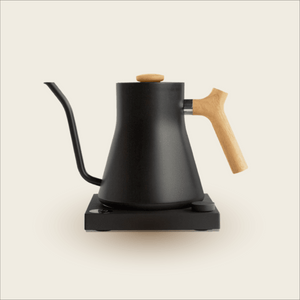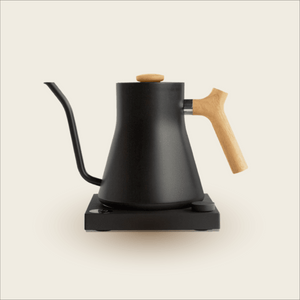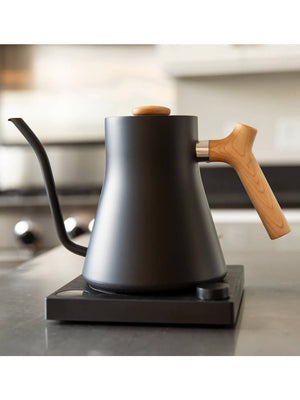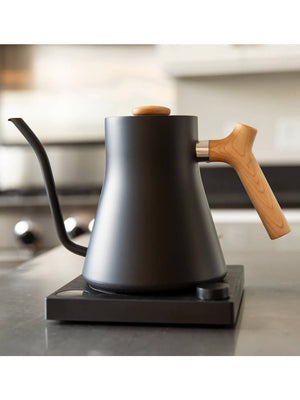 Fellow EKG electric kettle - 0.9L
Electric kettle
The functional design of the Stagg Spout Kettle is perfect for your manual brews. Enjoy smooth, even pouring with the precision spout. Stay in control of the temperature with the numeric thermometer. Pour at a steady, slow pace with the counterbalanced handle that shifts the center of gravity to your hand.
TO THE DEGREE TEMPERATURE CONTROL
Stagg EKG's PID Controller steadily maintains the perfect temperature as efficiently as possible.
QUICK HEAT TIME
A blazing fast heat time, powered by a 1200 Watt heating element means even less time spent waiting in pursuit of the perfect cup.
60 MINUTE HOLD MODE
When the toggle on the back is switched to HOLD mode, the Stagg EKG will maintain your desired temperature in either Fahrenheit or Celsius for 60 minutes.
BREW STOPWATCH
After your water is heated, Stagg EKG's built-in Brew Stopwatch can time your brew for the perfect cup of coffee.
Plug: Type-B (for U.S. and Canada)Power: 1200W, 120V~, 50/60Hz, 9A
Material: 304 stainless steel kettle body and lid, plastic base.
Temperature Range: 135-212 F / 57-100 C
Volume: 0.9L to the max fill line
Cord Length: 2.5 ftWeight: 2.75 lbs/1,274 g (includes kettle base)
Dimensions: 11.5″x 6.75″x 8″ (292mm x 171mm x 203mm)
Product Certifications: ETL compliance, FCC certified