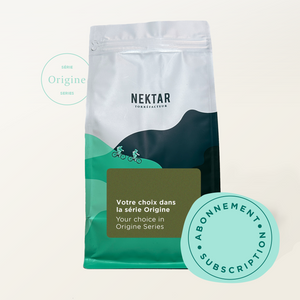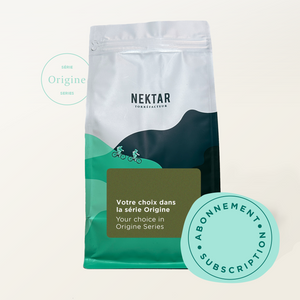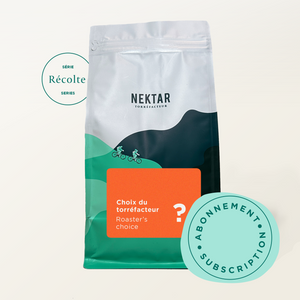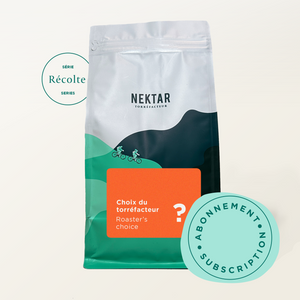 Subscription 1 bag of 2 lbs
SUBSCRIPTION
Choose your favorite coffee from our Origin Series or let us take you on a journey with a Roaster's choice in the Récolte Series.
Plan your shipping frequency according to your habits.
Never run out of coffee again!
You will be able to modify your subscription details before each delivery, from your account. No obligation.
We roast your coffee the same week as we send it to your home, according to your desired frequency. You can always find the roasting date on the back of the bag.

To learn more about subscriptions, go to the Frequently Asked Questions page.