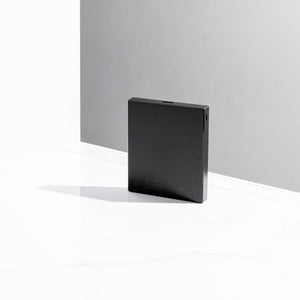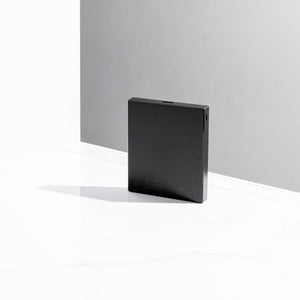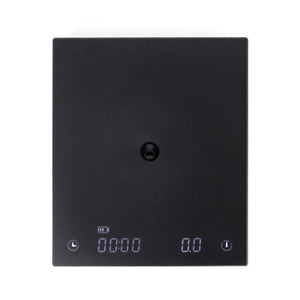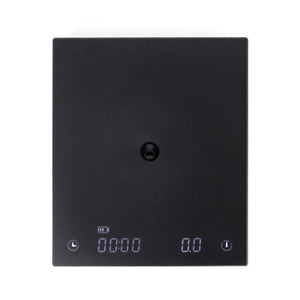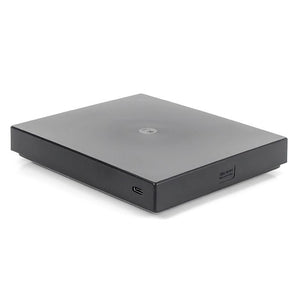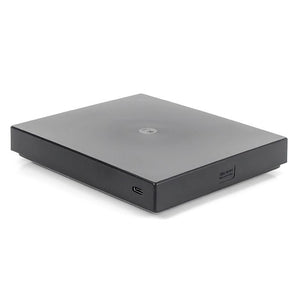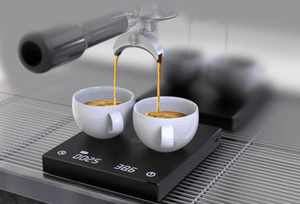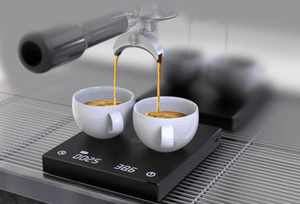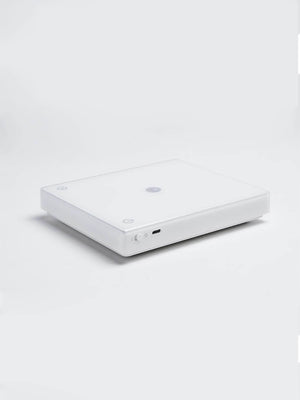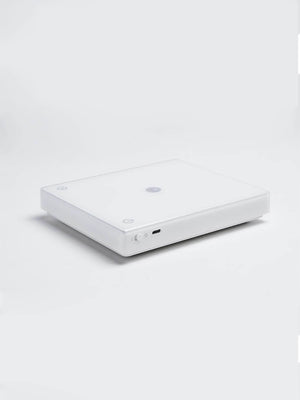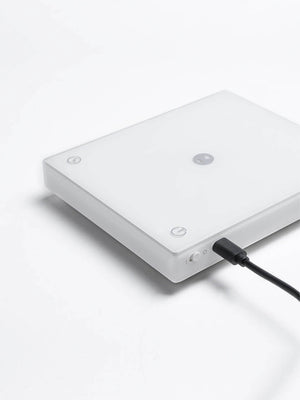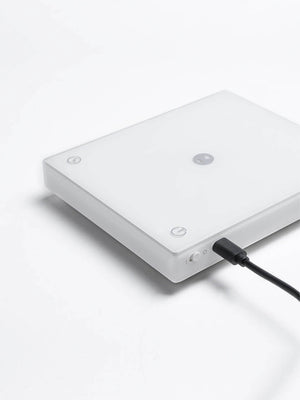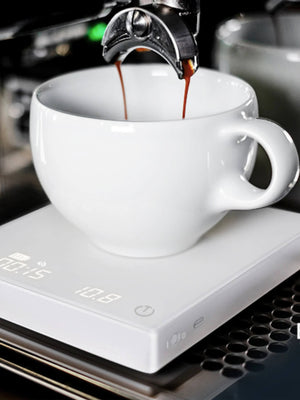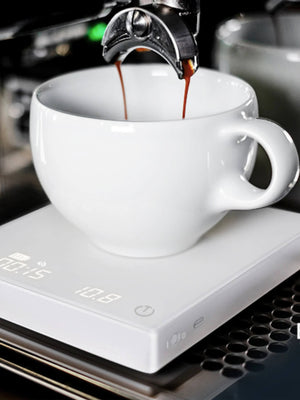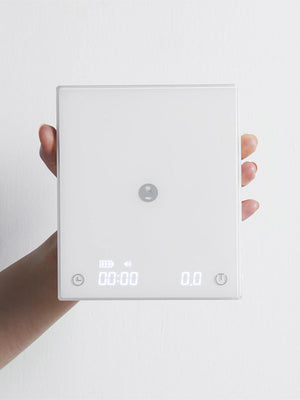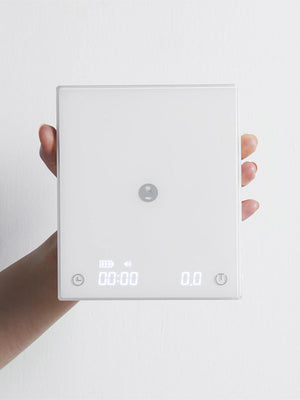 Timemore Black Mirror basic coffee scale
Meet the Black Mirror Basic. It does what a coffee scale needs to do: weigh your coffee to 0.1g and time your brews.
The minimal design and easy to read display looks great on any countertop and coffee bar. The Black Mirror Basic scale also works well for baking and cooking. Now turn on some music and get brewing !
This scale is the perfect tool to improve your coffee at home by using different preparation techniques requiring precision.
Capacity: 2kg - do not exceed maximum weight capacity
Accuracy: 0.1g
Storage: -10°C to 55°C
Surface temperature resistance: -10°C to 60°C or -20°C to 100°C with silicone pad
USB-C rechargeable 1600mAh 3.7V lithium ion battery with LED battery indicator
Maximum timer capability: 59:59
Includes: scale, silicone server pad, USB-C charging cable
Top surface of scale is waterproof, however the USB-C charging port is not - do not allow the scale to submerge in any liquid
Accuracy may be affected while charging
Warranty: 1 year limited
Size: 15.3 x 13 x 2.6 mm
Weight: 370 g