Learn — Café de spécialité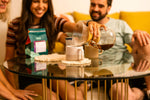 Have you been drinking coffee for a long time and would like to make the leap to specialty coffee? In this article, we will guide you to have the best first experience with specialty coffee!
---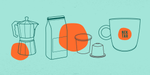 In this article we explore the different ways to buy green coffee and what impact these methods have on the price of coffee and the well-being of coffee farmers and everyone involved in the coffee production chain.